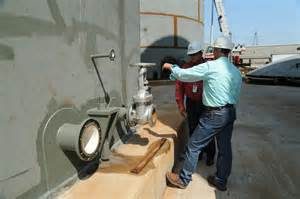 Tank Entry Supervisors, Inc. is proud to offer our world class professional team with over 75 years combined of experience in Oil & Gas, Power Generation, and Petrochemical industries.
We have the highest Qualified and Recognized Certifications from the Individual Qualification Certification Institute of America (IQCIA) for our Tank Entry Supervisors, Confined Space Entry Supervisors, Confined Space Rescue Teams, and for our Certified Technical Tank Teams. Tank Entry Supervisors, Inc. has the best, most experienced, Confined Space Rescue and Technical Teams in the World in above ground storage tanks.
Our mission is to help businesses of all sizes prevent workplace injuries, prepare for emergencies and respond to incidents with the goal of protecting life, the environment and physical property. This is accomplished through an array of expert services that are customized for the specific client and delivered by trained experts.